Queen's Platinum Jubilee Tea - Friday 3 June
Published 08:00 on 1 Jun 2022
Have you booked your ticket for this special occasion? It will be great, whether or not you will be spending the afternoon taking part in the John and Mavis Cup Races?
Enjoy a delicious tea - and help celebrate the 70th anniversary of the accession of Queen Elizabeth II. There will be sandwiches, scones and cream, and a selection of cakes - mainly home made - so they will be very tasty!
Tea starts at 4:30pm and, of course, the bar will be open.
(Booking CLOSED on Wednesday 1 June)
Seafarers Celebrating the Queen's Diamond Jubilee - 5 June 2012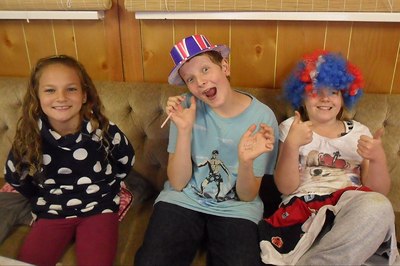 Last updated 16:13 on 27 June 2022