Club Facebook Group (f)
Published 08:00 on 4 May 2022
Some members may not know that Seafarers has a closed Facebook Group. Any member of Facebook can find the Group and request to join. However, only members of the Group can see the list of members and read what other members of the Group have posted.

The Group has two Admins and Moderators, Robert Day and Tim Mason. Requests to join the Group have to be approved by one of these Rottweilers. They also ensure that only material related to Seafarers Sailing Club is posted - such as photographs taken at the Club and information about and discussion of Club events and racing. They will promptly remove any comments they consider inappropriate eg impolite or political.
You can reach the Group's Facebook page by clicking on one of the f symbols (top left and bottom right of each webpage). If you are not already a member, click on Join Group.
You can also access our Facebook page by going to the HELP/Useful Links webpage.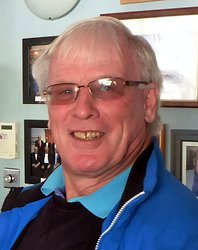 ..
Last updated 16:13 on 27 June 2022