Cruise to Ashlett Creek
Published 10:00 on 2 May 2022
Perhaps not ideal cruising weather. Despite this, four hardy souls in two Stratos dinghies - with outboards - visited Ashlett Creek on May Day. They warmed up and took on victuals at the "Jolly Sailor" before returning to Hill Head.
A report of the cruise is available from the CRUISING/Cruise Reports menu (here).
For useful information on Ashlett Creek with access to reports and photographs of previous cruises there, go to CRUISING/Cruise Destinations/Ashlett Creek (here).

If you would like to know more about cruising at Seafarers, please contact our Cruise Secretary, Clive Dakin.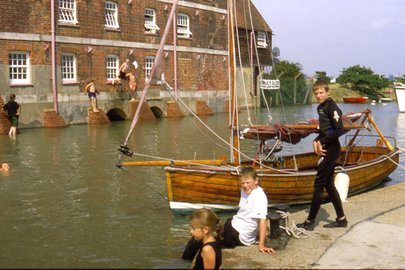 Last updated 16:13 on 27 June 2022