Virtual Regatta is Back - results of first round available
Published 12:00 on 7 Jan 2022
We are not in lockdown, thank goodness, but it is winter. Now could be the right time to try, or return to, "eSailing". It's a great way to stay in touch and practice your racing tactics from your own home. Virtual Regatta (VR) is an on online sailing race simulator. It is free to set up and to play. For more details, go to our Virtual Regatta webpage.
A new race series, the VR Winter Warmers, started on Sunday 16 January. The series will run over 9 Sundays; the final races will be on Sunday 13 March. There will be five races each day with race 1 starting at 17.00. Full details can be found on the VR Programme webpage. The series is also published in the Club's Racing Programme. The results are available within the Virtual Regatta menu.
If you are interested and have taken part before, remember to keep an eye on the WhatsApp group "SSC VR". Volunteers are needed to act as VR OODs. If you are available and willing, simply go to the Duty Roster for the appropriate day and click on Volunteer.
If you are interested and have not taken part before, create your VR account (the Knowledge Base explains how), then contact our new VR Coordinator, Jon Cousins-Booth ,with your VR "Pseudo" (nick name) and he will send you more details.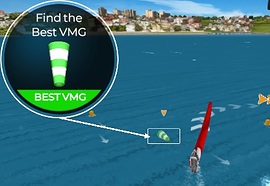 Last updated 17:07 on 25 January 2022