Members' Slideshow
Published 22:20 on 14 Apr 2020
While enduring isolation, we need activities that will keep our Seafarers community together. Virtual Regatta is helping with races every Thursday, Saturday and Sunday plus a Club championship feeding into an RYA-organised national championship. However, sailing on virtual waters is not for everyone. The following has been suggested as an activity that might enthuse a different audience.
At the top of the website Home page is a slideshow.

..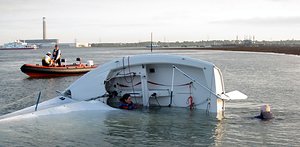 ..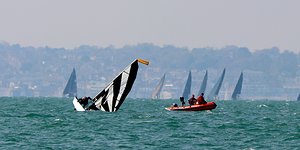 The proposal is to reinvigorate this website by replacing the current slides with photographs supplied by Club members.
Members are invited to submit their favourite Club-associated picture. Suitable subjects include sailing on the Solent or in Greece, Turkey or Croatia, or an activity ashore such as a Club social or community service event.

Members should send their picture to the Assistant Webmaster, Mike Burlingham, as an email attachment or via WhatsApp or Messenger. Information on date taken and event or location would be helpful. Reasonable resolution images (typically 200KB to 2MB jpg files) are preferred. As a slide, the image will be cropped to a width-to-height ratio of 2-to-1.
Quality images from the Club's earlier years would be especially welcome. These could even be prints; Mike would be happy to do the scanning and return the originals.
Unless otherwise instructed, the comment beside the slide will identify the member who supplied the picture.
Assistant Webmaster
Last updated 21:05 on 10 May 2022